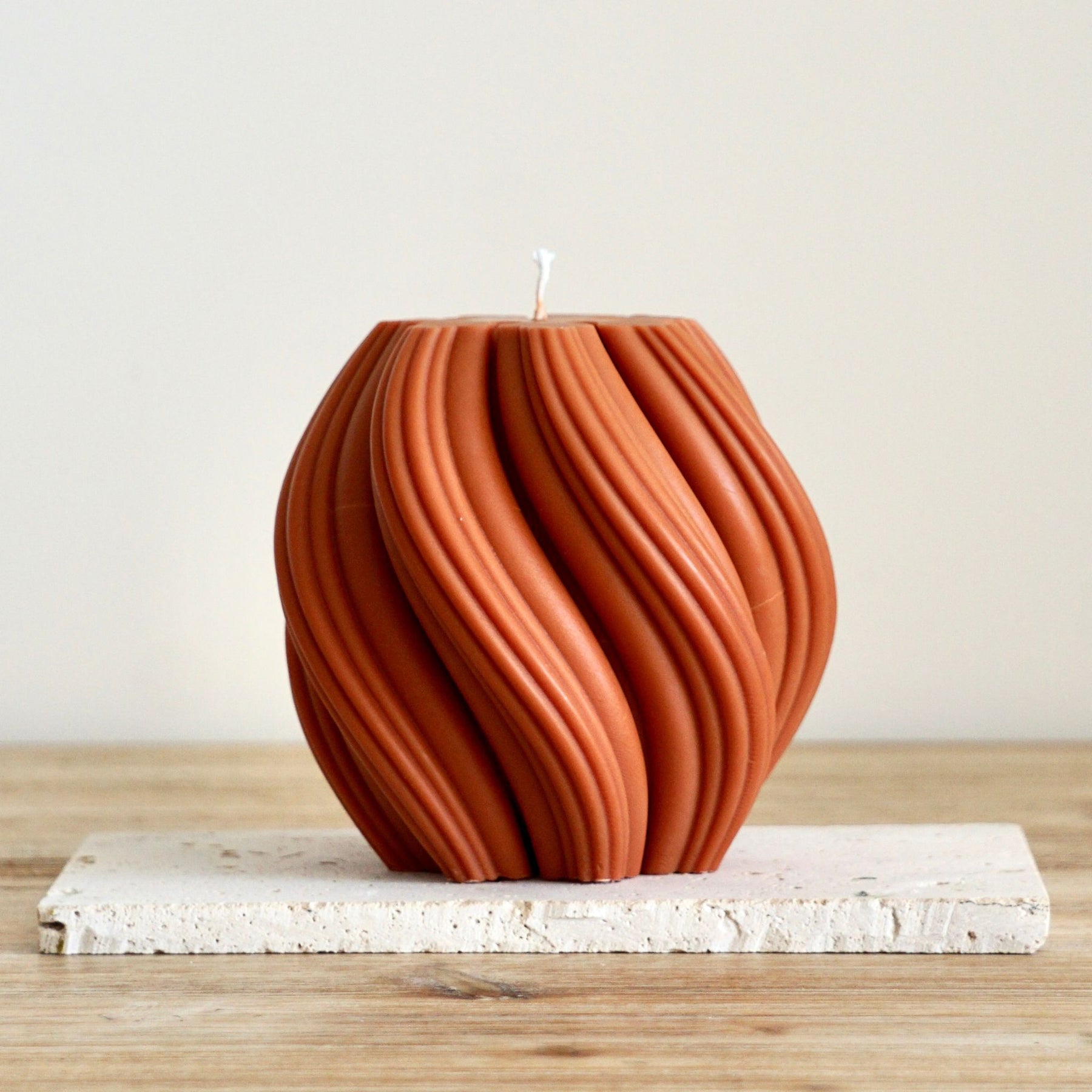 Wind Candle
Size & Weight
The Wind candle measures 12 cm in height, 12 cm in width and weighs 670 grams.
Caractéristiques du produit
Made with love in Bordeaux by Roxanne ✨

The Wind candle is made of rapeseed wax.
The colored candles contain dye based on organic solvent.

If you burn it, place it on a small base to avoid damaging your furniture.
The creator
Roxane is the founder of Ekru, a pretty brand of vegetable candles born in Bordeaux.
Eco-responsible and handmade, Roxane offers trendy candles for all women.